"Saturday Night Live" Commercial Parody of the Week
Tonight's submission for
"Saturday Night Live" Commercial Parody of the Week
comes to us from the 2005-2006 season (and yes, depsite my obvious love for the seasons of yesteryear, I do like the current material as well).
Here's my initial question - Do YOU like the eighties?
Totally Rad 3000 Fire Alarm
Aired:
October 29, 2005
November 19, 2005
March 4, 2006
Also featured on "Saturday Night Live Goes Commercial Volume 3" - November 5, 2005
Starring:
Dad.....Seth Meyers
Mom.....Amy Poehler
Spencer Mason.....Chris Parnell
Officer Peter Venelli.....Fred Armisen
Man.....Jason Sudeikis
Wife.....Rachel Dratch
Husband.....Horatio Sanz
Ed Lover.....Finesse Mitchell
Dr. Dre.....Kenan Thompson
Chris Parnell plays Spencer Mason, who has an incredible product that not only has the potential to save your life, but also gets you moving to the hits of the 1980s. It's the Rad 3000 Smoke Detector. Joined by Officer for the New York Fire Department Peter Venelli (Fred Armisen), Spencer Mason shows you all the hits your smoke detector will play, as Venelli informs viewers that you have fifteen seconds to move to an exit.

And check out some of the hits: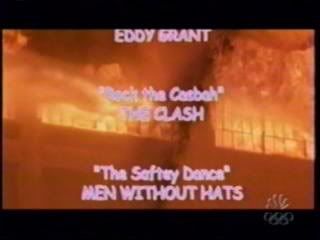 "Somebody's Watching Me" - Rockwell
"Gloria" - Laura Brannigan
"Karma Chameleon" - Culture Club
"Rock The Casbah" - The Clash
"99 Luftballoons" - Nena

And more!


And, from the same company, you can also get Yo! Fire Alarm Raps, as promoted by rappers Dr. Dre (Kenan Thompson) and Ed Lover (Finesse Mitchell).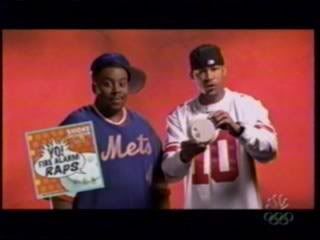 If you hear (opening beats of "You want it...you got it...") be sure to bust a move outta yo house!

To watch the full commercial parody in all of its cornball glory, check out the embedded video below!